Today Cummins Cederberg celebrated the work-iversary of Leonard Barrera. After opening in 2010, he was the fourth fulltime employee hired by the firm and is currently a Coastal Engineer. "Leonard is an integral part of this company and we wouldn't be here today without him," says Jason Cummins, Principal Engineer at Cummins Cederberg.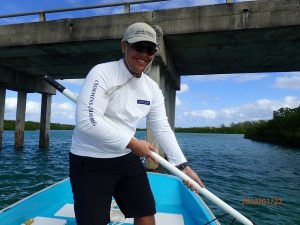 Leonard has performed the structural design of reinforced concrete seawall panels, streel sheet pile, seawalls, reinforced concrete capping beams, timber marinas, and concrete marinas. He has also conducted beach nourishment project throughout Miami-Dade County and developed numerical models for coastal processes and floodplain modification studies. His experience, ranging from project inception to construction, includes field investigations, inspections, feasibility studies, marine resources, regulatory permitting, cost estimates, comprehensive coastal engineering analyses, numerical modeling, structural design, construction drawings, technical specifications, and construction management.
He is a graduate from the University of Miami with a bachelor's degree in Civil Engineering and will be graduating with his master's degree in Ocean Engineering next month, June 2019. He is also a member of the ASCE and serves as the Chair of the Coasts, Oceans, Ports, Rivers Institute (COPRI).