Cummins Cederberg is leading the engineering design and regulatory permitting for a new port of call in Ft. Pierce by Derecktor, an American ship building company. Derecktor engaged Cummins Cederberg on this shipyard project after successfully completing a pier extension with the firm at Derecktor's Dania Beach location.
Derecktor Ft. Pierce is now home to a 1,500-ton mobile lift – the largest of its kind in the world. The shipyard was specifically designed to accommodate megayachts – power and sail vessels over 200 feet and 900 tons. It will offer deep-water (28 feet / 8 meters) and unobstructed overhead access to the Atlantic Ocean, a key benefit to large vessel traffic traveling to and from the Caribbean, South Florida, and northeast. Only 90 nautical miles north of Fort Lauderdale, the new facility is conveniently located near South Florida's diverse network of highly skilled tradespeople as well as regional and international airports.
Derecktor recently broke ground at the Ft. Pierce facility in December 2020. Following field work, permitting, and design of the project, construction began with the excavation and infrastructure of the haul-out basin where Derecktor's 1,500-ton mobile boat hoist will operate.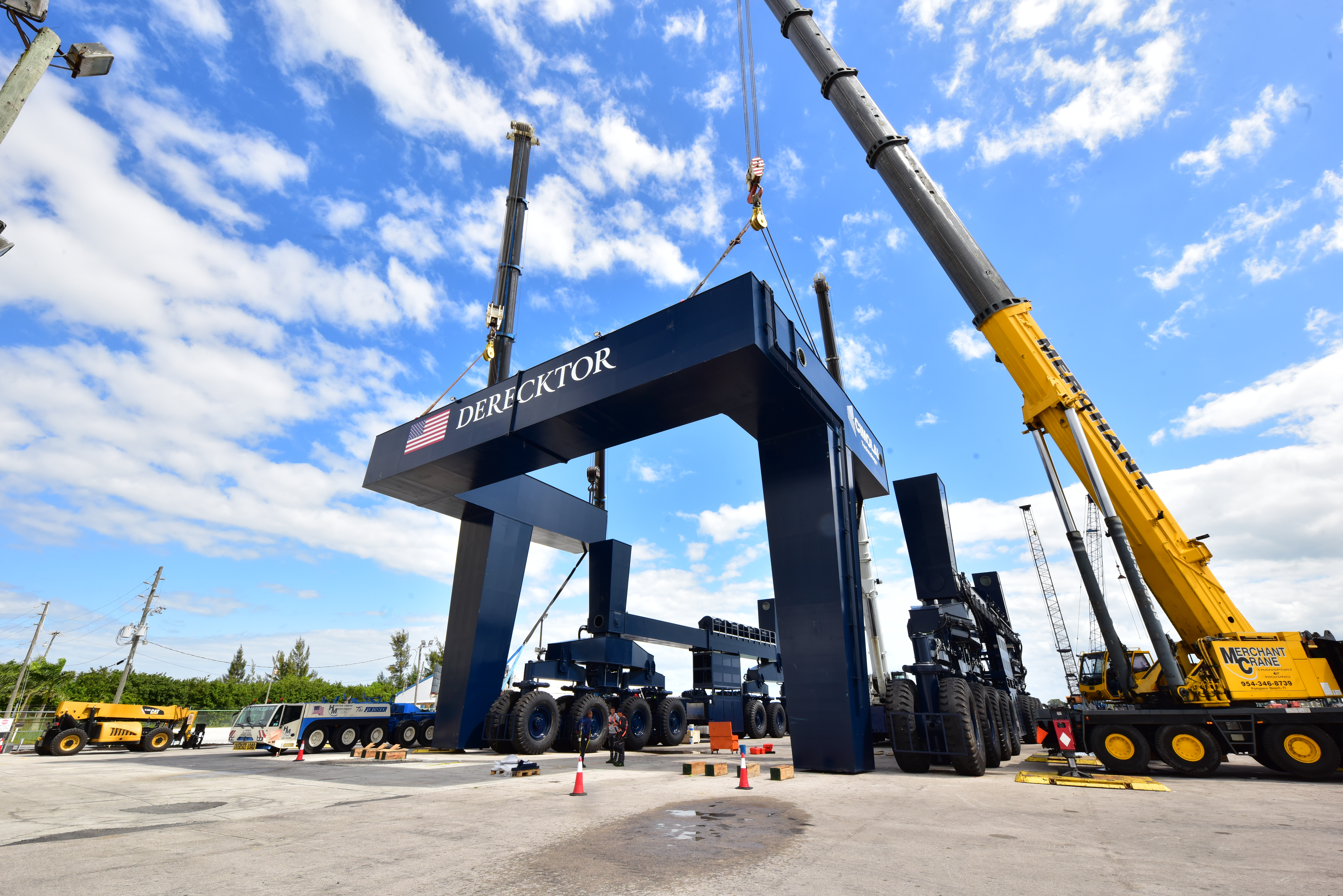 Designing the haul-out basin inside of an existing pier proved to be challenging due to existing foundations from a prior refrigeration building, adjacent bulkhead anchoring systems, and variable soil conditions. It required creativity from the Cummins Cederberg team as limited information was available on the bulkheads, the oldest of which is estimated at 100 years. The team performed multiple exploratory excavations to confirm conditions prior, and ultimately a supplementary anchoring system for the new and existing bulkheads was implemented. In addition, Cummins Cederberg is providing an active construction support role to rapidly evaluate and address field conditions as they may arise.
According to Derecktor, construction of the haul-out basin, utility loop, bulkhead repairs, and workshop are scheduled to be completed by May 2021. Assembly of the 1,500-ton mobile boat hoist –with a capacity 2/3 greater than the one housed at the Dania Beach facility – is underway and will run concurrently with construction. Hauling operations at the 12.5-acre facility are scheduled to begin in spring 2021.